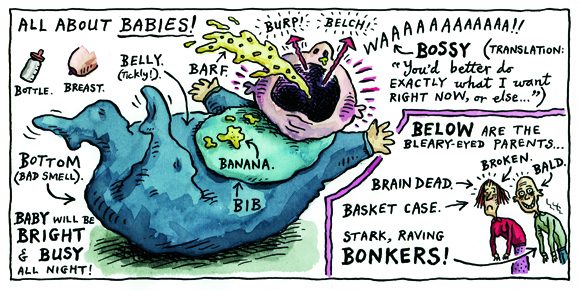 Appleby Potato Hills
Each cartoon is a stand-alone observation, usually in some way pointing up the absurdities and complexities of daily life.
"No-one is more talented and original" - Richard Ingrams, The Spectator
"'I like his cartoons very much, his straggly, cock-eyed approach to the universe"
- Miles Kington, The Independent
___
Steven Appleby is one of Britain's most prolific cartoonists. From the days when his first cartoon about the dysfunctional sci-fi cult hero Captain Star appeared in the New Musical Express, through to his weekly cartoons in The Guardian today, he has reminded and reassured his readers that it is the very normality of life that is inexplicably odd and funny.
His work has appeared in numerous other newspapers and magazines, including The Observer,Harpers & Queens, The Tatler, GQ, Junior, Punch, The Oldie, Erotic Review, The New York Times,
Atlas, Primeur, ZEITmagazin, BZ, Frankfurter Allgemeine Zeitung, Eltern, The Times, Daily Telegraph, Sunday Telegraph and many others.
Appleby has produced thousands of cartoons, more than eighteen books, a radio comedy series and an animated television series.
Appleby Trouble
Trouble
Strip Cartoon represented by Knight Features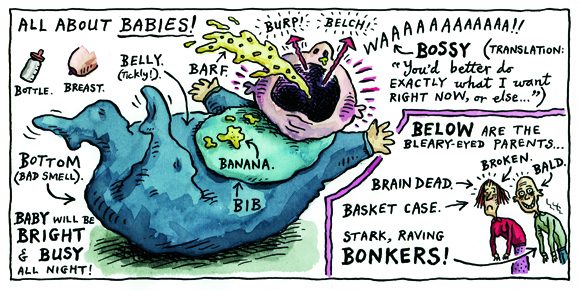 Appleby Wormholes
Appleby Potato Hills